Small Plate-frame Diaphragm Filter Press Slime Separation
PRODUCT INTRODUCTION
The plate and the frame are arranged alternately and covered with filter cloth on both sides of the filter plate. The plate and the frame are compacted by a compaction device, that is to say, a filter chamber is formed between the plate and the frame. There are small holes in the same part between the upper end of the plate and the frame, which become a channel after compaction. The sludge is pressurized to 0.2~0.4 MPa.The channel enters the filter chamber.The surface of the filter plate is engraved with grooves, and the lower end is drilled with channels for the discharge of filtrate.Under the pressure, the filtrate is discharge through the filter cloth, along the grooves and channels to dehydrate the sludge.
Plate and frame filter press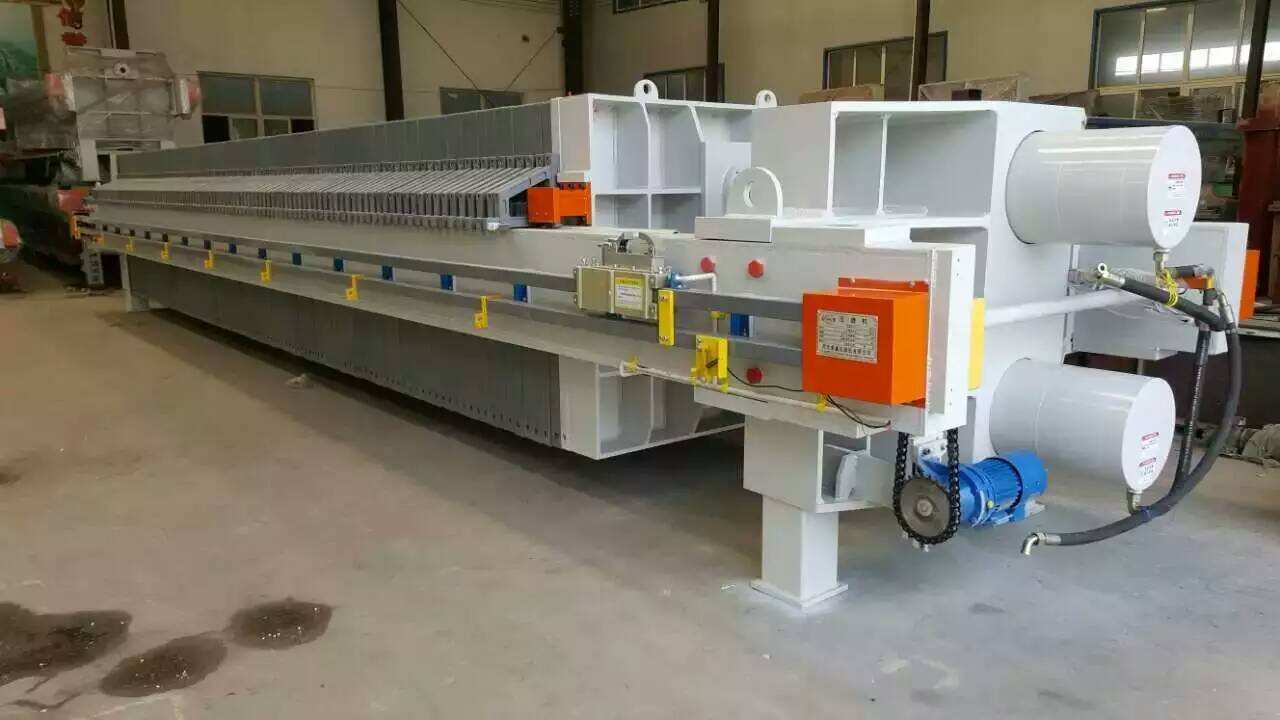 SCOPE OF APPLICATION
Ceramics,stone, glass, metallurgical minerals, coal washing, sand washing, paper making, food processing, chemical pharmaceuticals, electroplating, textile printing and dyeing,leather,municipal sewage and other industries.
Get the latest price? We'll respond as soon as possible(within 12 hours)